Commercial Construction
Eaton General Construction brings NW craftsman style and quality to commercial projects. With our unique resources in salvage and custom timber Eaton General can bring the beauty and strength of natural materials into the functional and efficient commercial venue.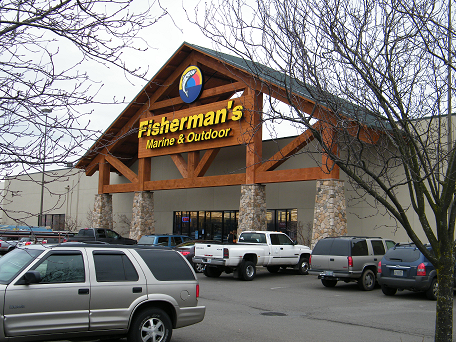 Eaton General Construction uses details normally seen only in historic structures to bring a sense of permanence and strength to a modern store front such as Fisherman's Marine and Outdoor stores.
Eaton General can also bring out a special element of a local establishment such as Sam's Billards reusing old materials, like wood pool cues, to create custom details that set this establishment apart.
At Eaton General Construction we take pride in using our materials and our craftsmanship to help your business succeed. Call Eaton General today to discuss your next commercial project 503.539.0811, or request a free estimate and fill out our online request form